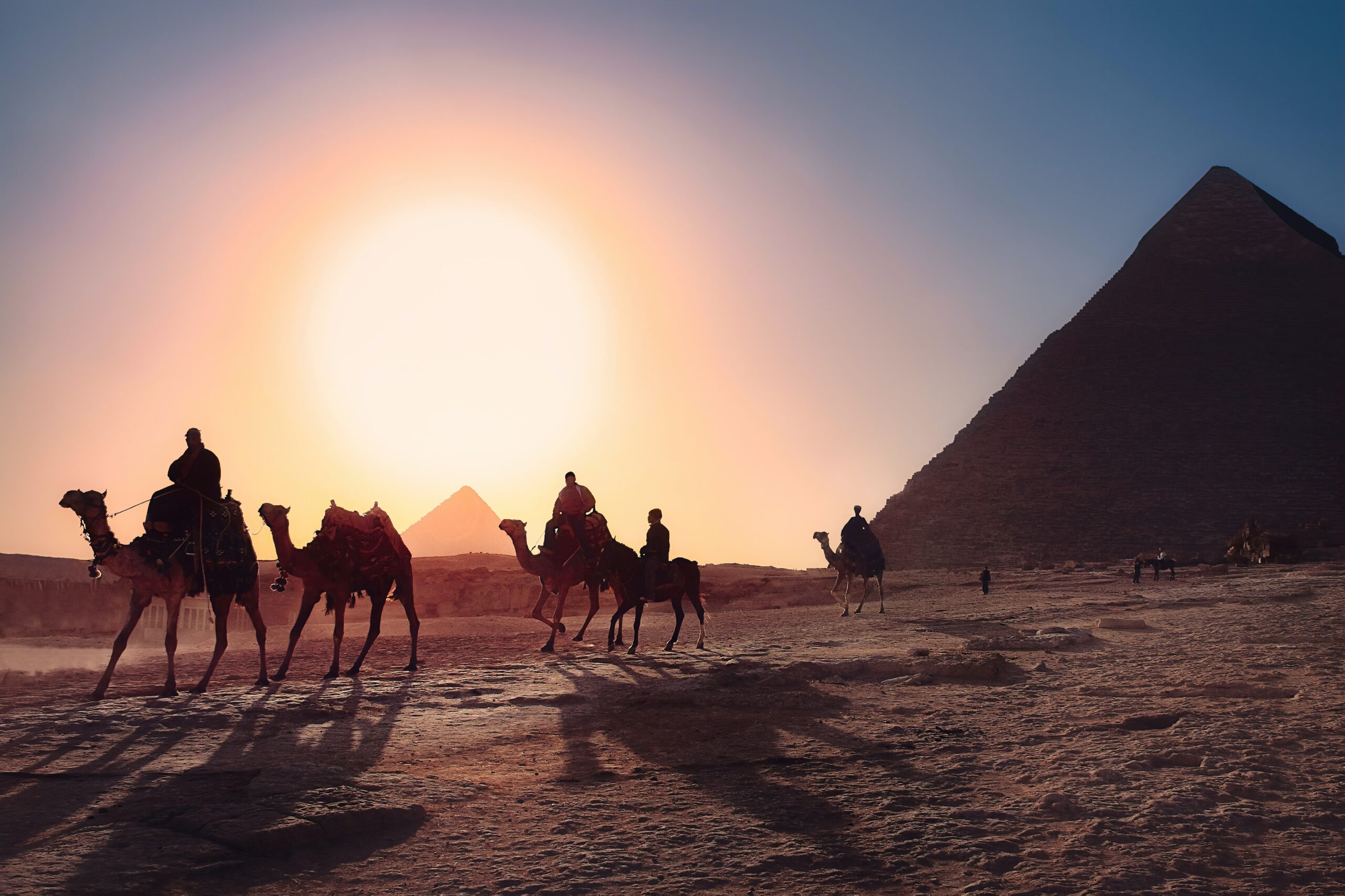 We all watch as Cairo continues to fight and intermittently burn, but what does the future hold for all of Egypt and its diverse people? Writer & Photographer Ellen Douglas presents a first person account of life in the midst of a revolution.

As I drove into Cairo in early December 2011 I was instantly taken in by the evidence of a 3rd world nation and a fairly modern society living within the same boundaries.  Tidy apartments abut makeshift shanties, modern brand names adorn store signs next to run-down fruit vendors, and all somehow seem to fit, individuals seemingly oblivious to the glaring incongruities on almost every street.
Tahrir Square was our first stop, and as I walked further and further into the temporarily nonviolent square I was increasingly surrounded by people holding up signs to be photographed, asking me if I was a journalist (I'm not) and would I please tell their story. The evidence of violence was everywhere, and somehow, one sensed it was not over.
On assignment producing a television show, I spoke with Sphinx and Rush of the hip hop group Arabian Knightz (unfortunately not enough photos). Branded "The Voice of the Revolution", this group released two songs that went viral and inspired youth in the uprising. Without question, the advent of social media and viral messages has been a driving force in these protests, much like the other uprisings throughout the Middle East.
These men also greatly inspired me with their political knowledge, fortitude and sheer bravery, when asked: what if the revolution doesn't work, what if your people are not finally free? Rush answered enthusiastically "Then we go back to Tahrir Square, we will not stop now, nothing will bring us down, no one can be harder to get rid of than Mubarek". I smiled earnestly, hoping he'd be right. In Egypt though the future is still unwritten.
The priority news is the protests; the elections, the unrest; yet blocks away from Tahrir Square, seemingly regular life goes on, villages away people are being economically and politically affected by the uprising. I was repeatedly told by citizens that the people of Cairo trust the army more than we know and hate the police. While in Khan el-Khalili market I saw much police presence, while my camera crew were warned not to film, I took a few shots. Trucks of men in plain clothes were seen occasionally, one shop keeper saw my camera and said "Do not photo them, they are police, sent here only to make trouble". Seeing the broader city of Cairo and even other towns up the Nile brings you back constantly to the people and the hope for the future of their everyday lives. The entire country has suffered as a result of the uprising, tourism alone has dropped 70 70%; Egypt is hurting in many ways, and  perhaps naively hoping for swift peace.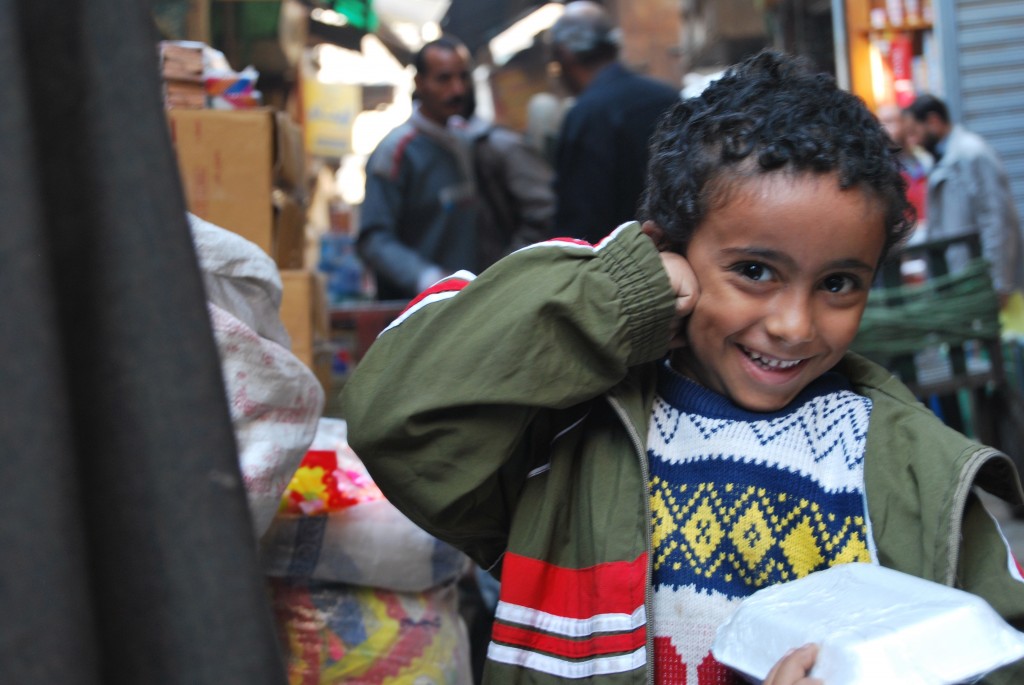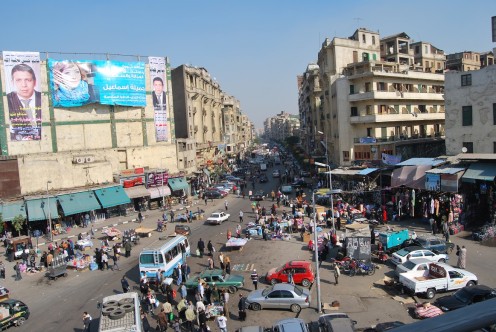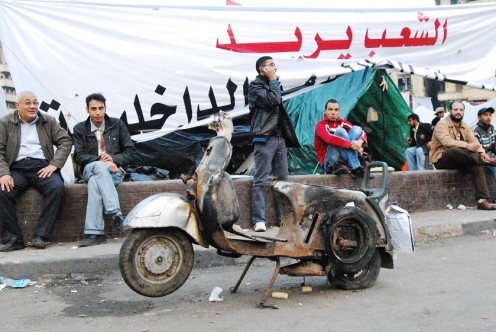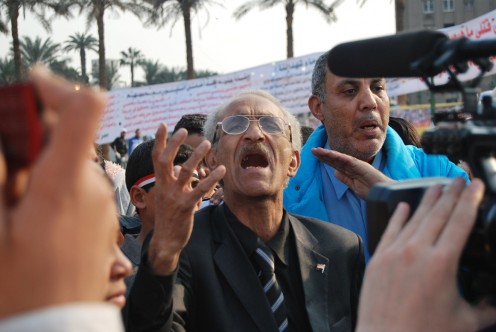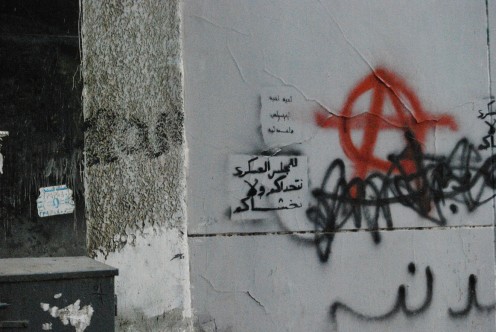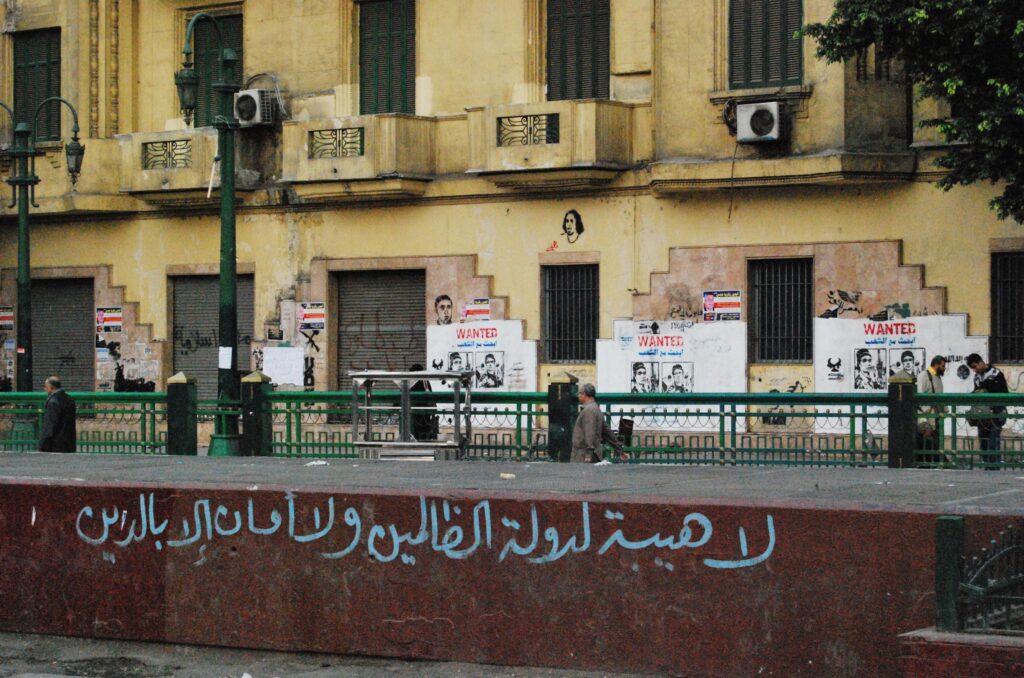 Egypt is a place of seething revolution, a place where the people want to be free and are unsure of how to safely get there. I spoke to people on the streets as much as I could and snapped pictures everywhere. Both inside and outside of Cairo, everywhere I traveled I ran into individuals that want to be heard. People clinging to optimism, hope, fear and dread all at once, as they wait to see what their future holds.
Ellen Douglas is a Writer, Producer & Photographer.