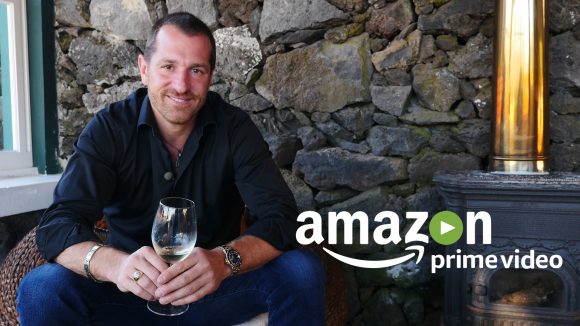 The world's favourite wine TV series is back with all new episodes.
Promo Video
Season 1, 2 26 x 30 mins HD, Season 3 Ongoing
Wine Portfolio is a celebration of luxury travel, unique experiences and touching cultural expressions. The series showcases both wine producing regions and places of world class food and wine consumption… exclusive restaurants, wonderful wine lists, luxury hotels and first class travel opportunities.
Each week restaurateur and renowned wine lover Jody Ness takes the viewer on a trip around the world to indulge in the best food, wine and travel experiences. This impressive global footprint has allowed Wine Portfolio to build a strong and ever growing worldwide community of fans who are loyal, engaged and very active in social media.
Wine Portfolio is a social media thought leader on Instagram, Twitter and Facebook.
Wine Portfolio is available on Prime Video:
And on the free Access Luxury channel on Roku:
Wine Portfolio – eat | drink | travel.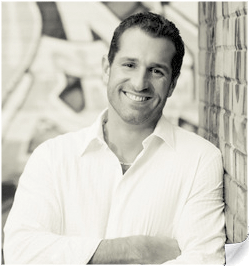 Biography
Host Jody Ness is the consummate wine lover, he's young, hip and passionate about great foodie and wine experiences. As a long time restaurateur and wine collector, Jody brings a deep knowledge of wine and food, along with a true love for hospitality and service culture. And he represents the new generation of wine lover. He respects old world traditions while appreciating new world innovation, he sees wine as being part of a larger lifestyle and understands the power of social media.

Season 2

EP 213 – The Best of the World: Hidden Secrets & Unseen Outtakes from Jody's Travels
Jody brings the Wine Portfolio community a very special episode that celebrates the best the world has to offer. It's a show of energy, emotion and some really fascinating insight into the world of wine.
---

EP 210 – South America (The best of Latin wine culture)
From the pulsating Portuguese rhythms of Rio to the sexy Spanish stylings of Buenos Aires, Jody crisscrosses South America to explore the depth of Latin wine culture.
---

EP 209 – Croatia: Europe's Best Kept Secret
Croatia is a Mediterranean country that's heavily influenced by the weather, history and lifestyle of the region and yet it has created a very unique culture and its' wine share these distinct cultural values.
---

EP 208 – Golf & Wine: Partners in Time
Jody joins the PGA Tour to meet Professional Golfers who are wine obsessed and learns how golf like wine is a lifestyle that celebrates good times and great friends. Both are an all-consuming passion.
---

EP 207 – Argentina: The Tango of Wine Making
Winemakers are passionate; their product is part farming, part chemistry; their obsession is part art, part science. Each wine is a product of the land and the people and in Argentina this means the wines are hot, a little racey and very sexy.
---

EP 206 – Chile: The World of Wine in One Country
Chile's unique geography and climate ranges from snow-covered mountains to seaside resorts, from lush valleys to the driest deserts on earth and this means Chile has many distinct wine making regions. This diversity helps the country to produce many global varietals… all with a uniquely Chilean twist.
---

EP 205 – Rioja: Something Borrowed, Something New
The Spanish wine region of Rioja is famous for their classic old world approach to wines. But as Jody discovers, the region is alive with modernity and new ideas, this is where old world wine get supercharged with new world energy.
---

EP204 – Miami: The New Generation of Wine Lover
They're young, hip, culturally-aware and socially plugged-in, these are the millenials and they are changing the wine industry. So Jody travels to South Beach for a sun-filled, sexy initiation into the world of wine and women that will define what you drink for decades to come.
---

EP 203 – Japan: Land of the Rising Grape
As part of his mission to explore unknown wine regions, Jody travels to Japan to learn about their indigenous wines and to immerse himself in the amazing diversity of Japanese cuisine. This is an episode of epic food proportions.
---

EP 202 – Italy 2.0: The Essence of Love
With the passion of a true fan, Jody throws himself into various regions of Italy. From the classic Tuscan wines to unknown Umbrian varietals, he uncovers the best winemakers in the land that makes food and wine a religious experience.
---

EP 201 – Mediterranean Cruise: Water into Wine
Jody crisscrosses the sultry Mediterranean in a luxury cruise to wine destinations like Malta and Spain and along the way drive a Ferrari through Monaco in the luxurious adventure in the playground of the rich and famous.
---
Season 1

EP 113 – The Mediterranean: The Old World with a New Twist
France, Spain & Italy are all iconic old world wine producers on the Mediterranean. But what about Malta, Tunisia and Corsica? On this ep Jody travels the sweep of the Mediterranean to explore both the old and the world of European fine wines.
---

EP 112 – Women of Wine
This is a very special edition of Wine Portfolio. Jody travels to New York to interview a panel of the wine world's top leaders, all women. Women are the largest and fastest growing segment in the world of wine and they're changing the way it is made, sold and drank. With all-star guests this is an episode of information & entertainment.
---

EP 111 – Arizona: The New "New World"
In the rugged old west of Arizona, passionate and tenacious winemakers are working to create wine of world-class quality. So Jody visits the mystical world of Sedona to meet the wine pioneers who are rapidly making Arizona a hot spot in the world of wine. It is an ep of natural beauty and wonderful wine.
---

EP 110 – Hong Kong 2: People & Passion
By request, Jody returns to Asia, the most dynamic new region in the world of wine, where he gets an inside tour of the city's famous wet market from the renowned owner of Hong Kong's most respected Hot Pot restaurant. During this trip he attends Asia's largest wine and food expo and works with the local foodie and wine scene to share his passion for great culinary and wine experiences.
---

EP 109 – Niagara: Icewine to Steak, Inside Food and Wine
Jody takes the viewer for a rare insider's look into the world of food & wine. He dons his best winter gear to join pickers and winemakers in Niagara's annual snowy icewine harvest before using his own restaurant to show the world how top chefs invent and test their menus.
---

EP 108 – China: The Zenfandel of Wine
With nearly 1.5 billion consumers, China is emerging as a great destination for food and wine. The country is already the world's 7th largest producer and the globe's fastest growing consumer, so Host Jody Ness travels to the middle kingdom to get an inside look at the burgeoning food and wine scenes of Beijing, Shanghai and the smaller, more remote regions. It is a chance to see the next great wine destination from the very beginning.
---

EP 107 – Sonoma: Rustic wines from the land
Sonoma California is a land of rugged beauty that attracts celebrity winemakers, artists and dreamers who create pure and honest food and wine experiences. Host Jody Ness gets to sample the best of California as he travels through this natural paradise meeting the food and wine elite.
---

EP 106: Napa 2: The Art & Lifestyle of Wine
Wine is a luxury, it is the cornerstone of a refined and relaxed lifestyle that includes gourmet food and great art and design. Host Jody Ness explores the relationship between food, wine and the arts in this episode as he lives the California dream.
---

EP 105: South Africa 2: The Future of Wine
South African wines are famous for their blending of old world styles in a new world environment, and this innovative spirit continues all across the country. Host Jody Ness explores this pioneering spirit on horseback as treks to the newest areas of wine development on the continent. Along the way he samples indigenous cuisine and African hospitality as he journeys to the heart of African culture.
---

EP 104 –Italy: Amore Italia
Italians love food and wine and Host Jody Ness loves all things Italian. So in this episode Jody travels to the North of the country to learn from Italian Master Winemakers, meet one of the country's most celebrated Chefs and experience the beauty and culture of Venice.
---

EP 103 – South Africa 1: Bright Wines from the Dark Continent
South Africa is a country of intense beauty and wild possibilities. Host Jody Ness captures this new world spirit on a refined tour of the country's most celebrated wineries and restaurants. Sampling food, wine and the beauty of Africa, Jody enjoys the art of luxury, African-style.
---

EP 102 – Napa 1: California's Big, Bold Wines
Napa is the new world's most exclusive wine region. This inspires Host Jody Ness to embark on a luxury journey through the Valley's most elite gourmet restaurants and wineries which includes a private tour of Francis Ford Coppola's legendary Rubicon Estates.
---

EP 101 – Hong Kong: The Wine Capital of Asia
Asia is the fastest growing wine market in the world so Host Jody Ness travels to the cosmopolitan city of Hong Kong to experience this dynamic region. Throwing himself into the city's world class food and nightlife scene, Jody meets famous Chefs and learns to pair wine with Asian cuisine.
---